Any to Any File Cloud Processor is based on the long-term technology accumulation of IconCool team in the field of PDF, graphics and audio processing in the past 20 years. It can convert PDF to word, PDF to JPG, docx to PDF and other hundreds of formats, it supports PDF editing, encryption, decryption, combining(merging), splitting, photo online processing, and many document processing functions.
It is the cloud platform that supports the most formats and covers the most areas on the Internet. In the upcoming releases, we will gradually add PDF online editing, audio & video online processing and other features. This is a cross platform format conversion system, which can be used only by opening a browser. You can use it on Windows, iOS, Android systems with computers, iPads and mobile phones.
Register now today to enjoy these exciting and powerful features for a long time.
PDF to Any
Convert PDF to Doc, Html, Text, JPG, PNG and other 140 formats. For details, please visit "Formats Supported by 'PDF to Any'".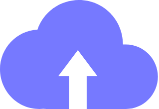 Drop Files Here or Click to Choose
Please choose your output format:
| Index | Supported Formats | Extension |
| --- | --- | --- |
0 File Added
Any to PDF
Convert Doc, Html, Csv, Text, JPG, PNG and other 560 formats to PDF. For details, please visit "Formats Supported by 'Any to PDF'".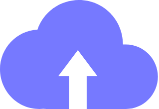 Drop Files Here or Click to Choose
0 File Added